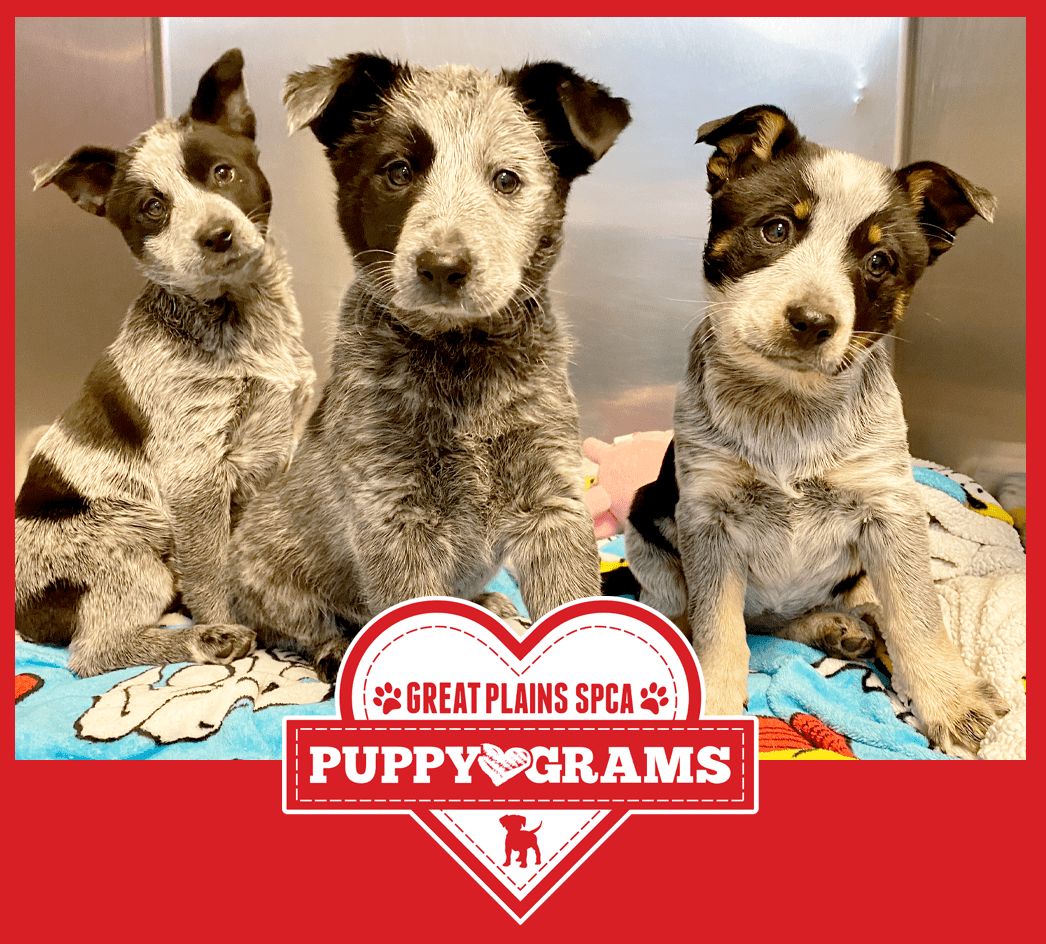 Puppygrams
Could you use a little cuteness in your life? Want to send your Valentine a snuggle? Do your coworkers need a morale boost? Send a Puppygram and brighten the world!
Our wonderful volunteers will deliver puppies to home or office for you to play with and snuggle for 15, 30 or 60 minutes. We bring the supplies and clean up any messes.
Great Plains SPCA's annual Puppygrams are available throughout the month of February, including Valentine's Day!